BlauDeluxe
Construction company website
Category
WEB development
Industry
Construction
Implementation year
2020
About the company
BlauDeluxe is a construction company specializing in custom-made swimming pools. The company is new in the market, yet it has already established itself.
View the website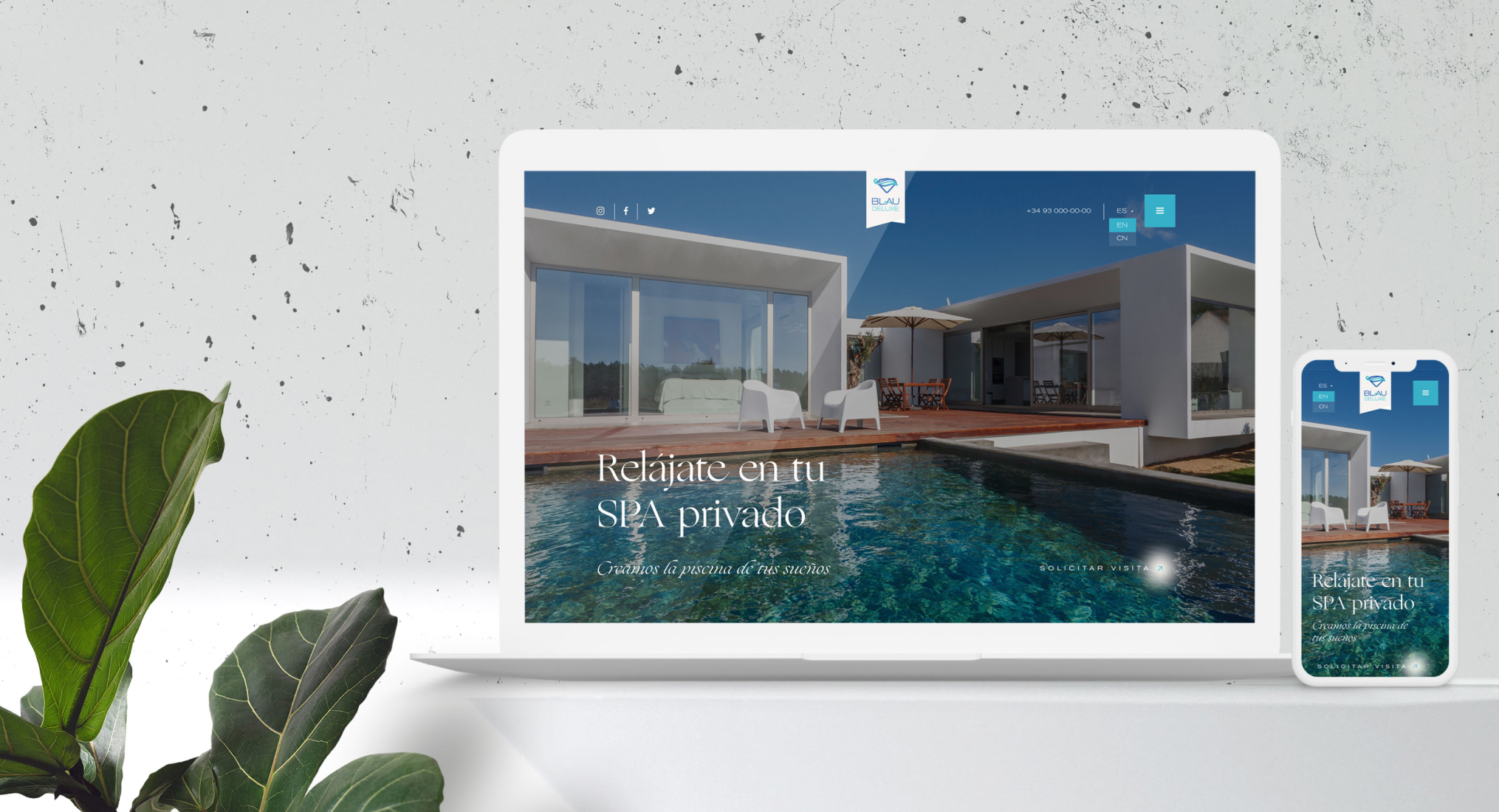 Task
Develop a presentation website, briefly introduce the company and their services.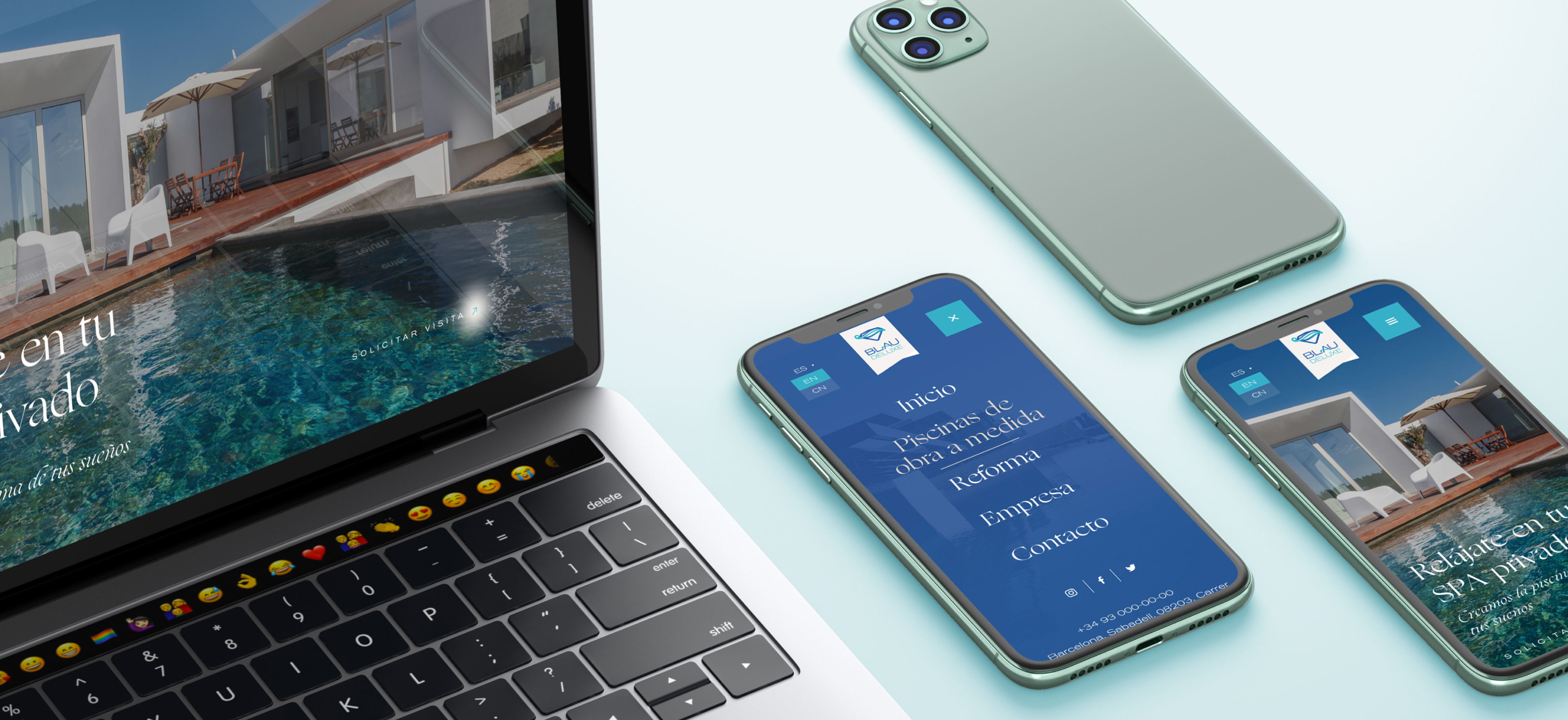 What we accomplished
When developing this website, we tried to make the visitor want to swim and freshen up on a hot Spanish day, to convey the atmosphere of joy and ease that arises at the pool. We presented the company and created the desired image using large beautiful pictures from the stocks, the wave-like change of animation, and numerous wavy elements on the website pages.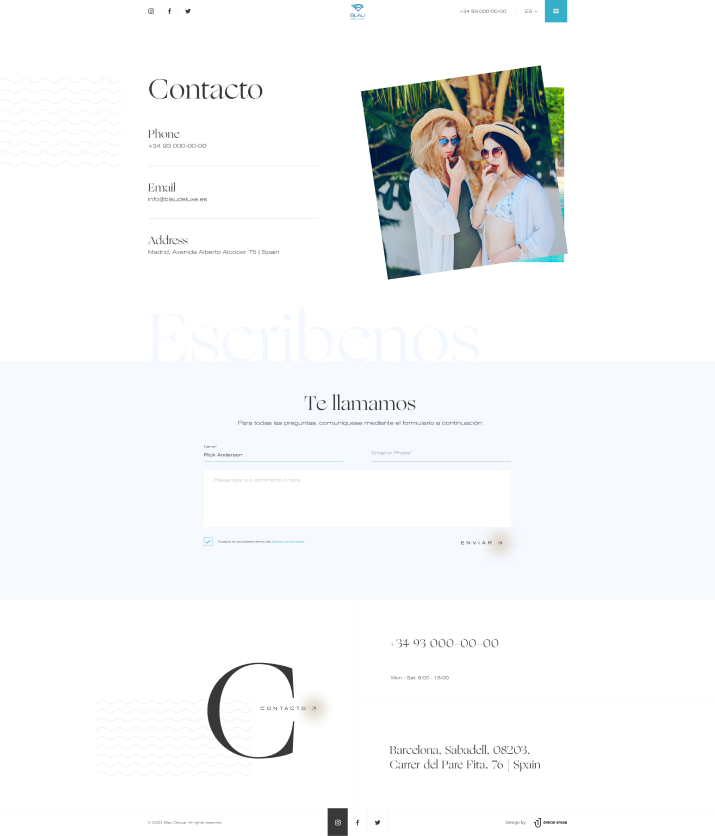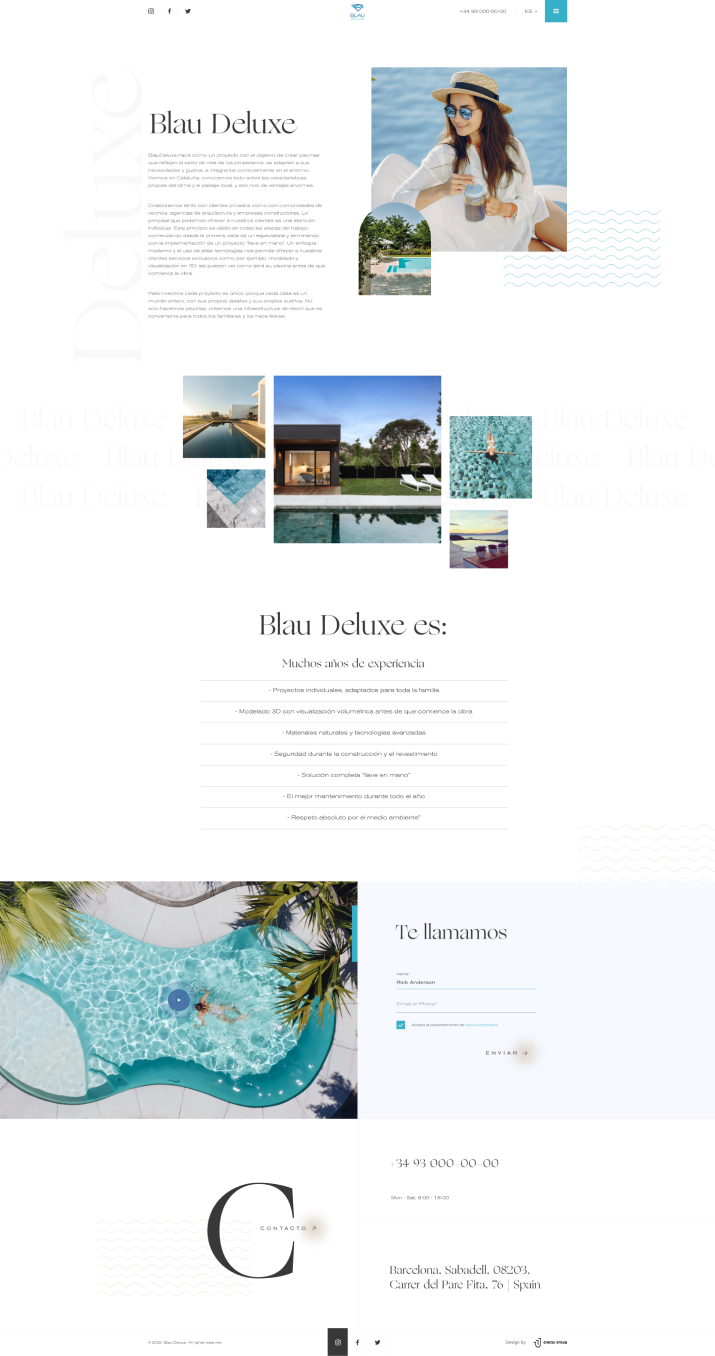 Features
Animations that create the effect of water rippling in a pool. Smooth scrolling with a little inertia enhances the feeling of touching the water. The rubber layout allowed us to implement a beautiful design and draw attention to the project. At Behance.com, the website received over 1200 likes.
Mobile version
Dynamic loading is implemented and a lite mobile version with its own special design is loaded on mobile devices.